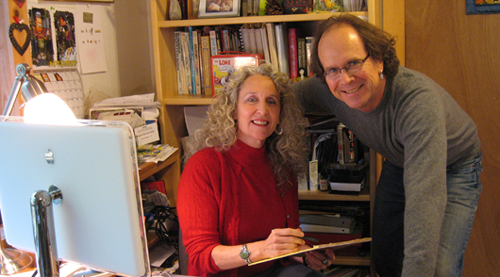 Talk directly with Layna Berman about your health issues.
Over the last seventeen years you've learned to trust the information and advice you hear on Your Own Health and Fitness and have read in Too Much Medicine, Not Enough Health. You've learned that health is about you: your exposures, experiences, emotions, everything you touch, and what touches you. You've learned that repairing, recovering, and rebalancing supports health.
That perspective and knowledge are available to you in a personal health consultation with Layna Berman. Your consultation is based on your unique health status, health history, and health needs—information you provide before the consultation using a thorough health questionnaire and during the consultation itself, where Layna will explore your status and needs and identify solutions.
Find out more about a consultation…
(707) 874-2772
admin@yourownhealthandfitness.org

| | |
| --- | --- |
| Play | Listen to Layna Berman discuss her health integration practice. |
Support For…
A personal consultation supports you with information about non-invasive, non-pharmaceutical, and nutrient-based approaches to
diet and nutritional programs
hormone saliva testing and interpretation
information on bio-identical hormones
thyroid dysfunction
environmental exposures
electrosensitivity
allergies and environmental illness
detoxification
immune support
digestive health and detoxification
mood disorders and addiction
insulin resistance
diabetes and metabolic syndrome
heart disease and cardiovascular health
cancer
Cost
$150 per hour
Consultations are typically 1 hour, although ½ hour or ¼ hour consultation may be arranged.